The Arizona Department of Public Safety shall issue a permit to carry a concealed weapon to a person who is qualified under Arizona Revised Statute 13-3112.  Master Arms & Tactical, LLC now offers classes to obtain your Arizona Concealed Weapons Permit.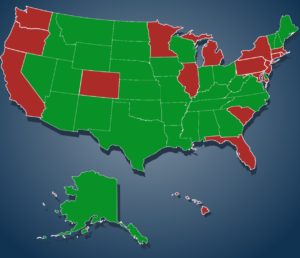 The Arizona permit grants effective reciprocity in 33 states for Maryland residents without a Maryland Wear & Carry Permit, and 38 states for residents with a Maryland Wear & Carry Permit.
This course includes classroom instruction, practical exercises, and live-fire qualification.  Safety gear is required and can be provided at the class. A signed Waiver and Assumption of Risk is required for this class.  Download, print, and sign our waiver (waiver file link) before you come to class.
Arizona Permit classes are generally offered Wednesday evenings and Saturdays monthly.  Check our registration site or training calendar for exact dates.  Register for our Arizona Permit class now.
Price: $95