Our Basic Handgun class provides a working knowledge of Maryland firearms laws, home firearm safety, handgun mechanisms and operation,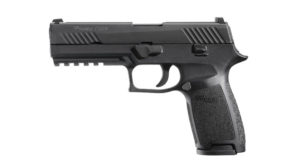 and uses of a firearm. This class meets the requirements for Maryland Handgun Qualification License (HQL), NRA Basics of Pistol Shooting, and Maryland Wear & Carry, Module 1.
This course includes classroom instruction, practical exercises, and live-fire qualification.  Safety gear is required and can be provided at the class. A signed Waiver and Assumption of Risk is required for this class.  Download, print, and sign our waiver (waiver file link) before you come to class.
Basic Handgun class is generally offered on the fourth (4th) Saturday of every month.
Price:
Basic Handgun – $95