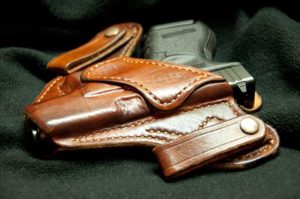 In the state of Maryland, concealed carry is available to approved applicants as Maryland Wear & Carry and is issued simply as Permit to Carry a Handgun.  Our Wear & Carry class provides the Maryland required minimum 16 hours of training to apply, and this training includes:
Module 1: 4 hours of initial training in firearms safety, operation, and law
Module 2: 4 hours of practical exercises and basic live-fire
Module 3: 8 hours of live-fire coaching and qualification
Students who have previously taken our Maryland HQL class should begin with Module 2.  It is recommended to submitt your application with more than the minimum 16 hours of training.  Additional training may be necessary  to complete the Maryland State Police required qualification.
This course has both classroom and live-fire components and is conducted by instructors licensed by the Maryland State Police and certified by the National Rifle Association.  Safety gear is required and provided at the class. A signed Waiver and Assumption of Risk is required for this class. Waiver can be found at http://getguntraining.com/wp-content/uploads/2017/08/Student-Waiver.pdf
Prices:
Module 1 – $100
Module 2 – $100
Module 3 – $200
Click here to register now for our next Maryland Wear & Carry Permit class!