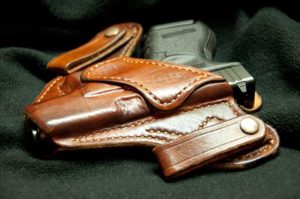 In the state of Maryland, concealed carry is available to approved applicants as the Wear & Carry Permit.  Our Wear & Carry class provides the Maryland required minimum 16 hours of training to apply, and this training includes:
4 hours of firearms safety and law (for new students)
4-8 hours of practical exercises in engagement and protection
8 hours of live-fire coaching for accuracy and Maryland state required qualification
Students who have taken our Maryland HQL class previously will receive additional practical training to fulfill their 16 hours requirement.
This course has both classroom and live-fire components and is conducted by instructors licensed by the state of Maryland.
Click here to register now for our next Maryland Wear & Carry Permit class!