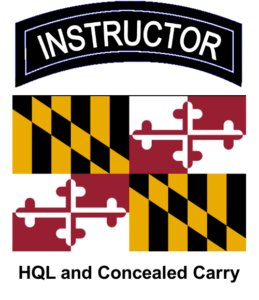 The Maryland Handgun Qualification License (HQL) allows Maryland citizens to  purchase, rent, or receive a handgun.  It is not a permit to carry a concealed handgun. For CCW, please see our Maryland Wear & Carry classes.
Our Maryland HQL class provides the 4 hours of initial training in firearms safety, operation, and law required by state law to apply for the license.  This course has both classroom and live-fire components and is conducted by instructors licensed by the state of Maryland.
Click here to register now for our next Maryland Handgun Qualification License class!