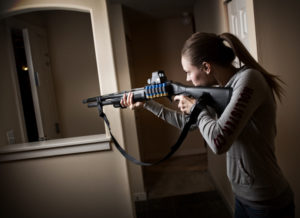 Personal Protection and Defensive Confrontation is a special course only offered by Master Arms & Tactical.  This course is for students who have already take Basic Pistol or other Basic firearms course.
In this class, you will learn:
What you need to know before you protect your home with a firearm.
Your legal responsibilities regarding armed home-defense.
Ethical and other considerations for armed home-defense.
How to confront an intruder in your home.
Options for safe storage/deployment of your firearms.
Much more!
You may bring your personal defense firearm to this class.  Please unload before entering the classroom.  Additional firearms and ammunition will be provided for the class to enhance your experience.
Price: $200