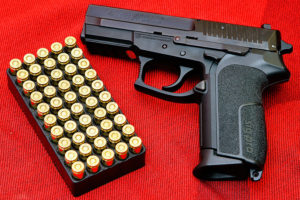 Master Arms & Tactical, LLC is offers one-on-one to offer private instruction in:
Basic firearms safety
Advanced handgun accuracy
Professional Qualification – Handgun qualification training for police and security guards.
Private Wear & Carry (concealed carry) instruction is available according to your schedule.
To arrange private instruction in any area of firearms training, please contact us by calling (443) 962-7446 or email us at info@getguntraining.com.
Price:
Private Instruction – offered by the hour, $95